Summary Of Reported Peak Wind Gusts - Wednesday, Dec 15, 2021.
New Mexico & Regional NWS MesoWest Reported Peak Wind Gusts Wednesday.
New Mexico Reported Peak Wind Gusts.
Last updated:
0451 PM 12/15/20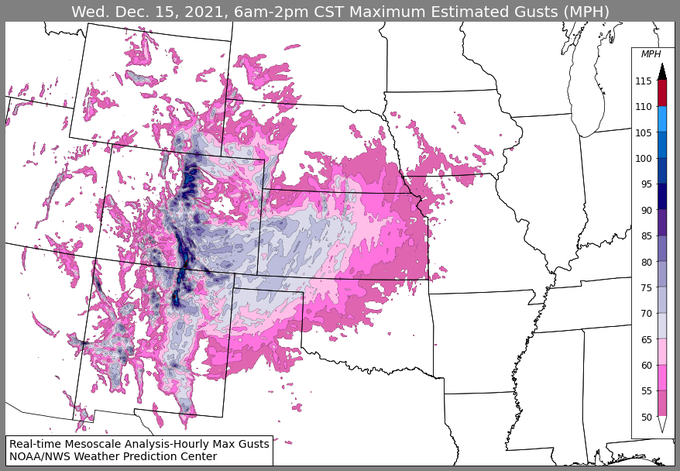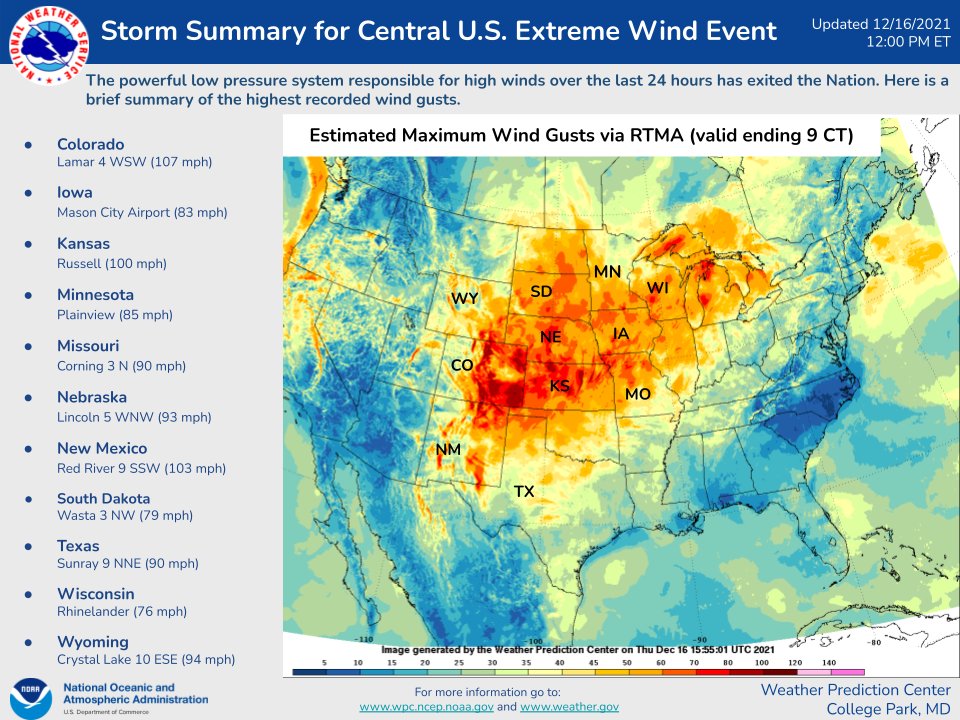 Wednesday's high wind event was one for the record books. Southwest to west wind gusts of 75 to 100 mph or higher were measured in New Mexico, the Texas and Oklahoma Panhandles, Colorado, Kansas, and Nebraska.
Locally the Artesia Airport clocked the strongest gust at 73 mph. While the Carlsbad Airport only peaked out at 41 mph. Even Guadalupe Pass didn't see the expected 70-90 mph gusts and only peaked out at 58 mph.

The reason for the much less strong wind gusts south of Artesia was due to the location of the jet stream. The core of the jet stream remained north of Carlsbad with the strongest winds aloft. So the best mixing of the strong winds aloft occurred north of the Carlsbad area. Tumbleweeds had a heyday as well. Blowing dust was bad from Artesia northward during the peak wind gusts.
The Truth Is Stranger Than Fiction!